Copyright © Since 1988

Email The American War Library
Home | G.I. Photo Museum | Locator/Registry Forms
Vet/Military Websites | Wallet Card | Discussion Forums Tomb of
The Unknown Soldier
Resource Guide


To add a Web site to this list:
Link Request | Advertiser Link Info

This page is updated frequently
Webmasters, link to:
http://www.amervets.com/warlib6/warlib67.htm Please let us know
if any site listed below is inaccessible to you.

<!@start> AMERICAN WAR LIBRARY MILITARY FIRST FAMILY WINGS
GO 1ST SPECIAL AIR SERVICE,
AUSTRALIA SERVICE: ISSUE REGULATIONS Go 9/11 NATIONAL SECURITY ALERT PERIOd
Display Recognition Go AIR FORCE ACTIVITIES AT
TOMB OF THE UNKNOWNS Go AIR FORCE PILOT DISPLAY RECOGNITION Go All Veterans, Active, Retired and Military Researchers



A Product of the U.S. Naval Institute AMERICA'S UNKNOWN SOLDIER Go AMPHIBIOUS ASSAULT BOAT AWARD SERVICE:
ISSUE REGULATIONS Go AMPHIBIOUS ASSAULT BOAT AWARD SERVICE:
ISSUE REGULATIONS Go ANDERSON MIDDLE SCHOOL ACKNOWLEDGMENT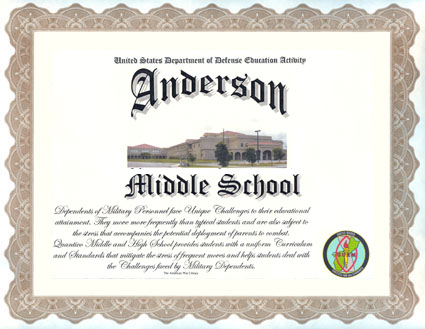 Are You Looking For A Veteran?
ARLINGTON CEMETERY, TOU Go ARMY EXPERT RIFLE (AND WEAPONS BADGES):
ISSUE REGULATIONS Go ARMY OCS SELECTEE: ISSUE REGULATIONS Go AUSTRAL-UNKNOWN SOLDIER Go AUSTRALIA UNKNOWN Go AVAILABILITY OF FREE UNIT AWARD
DISPLAY RECOGNITIONS Go BAMBERG M&HS SCHOOL ACKNOWLEDGMENT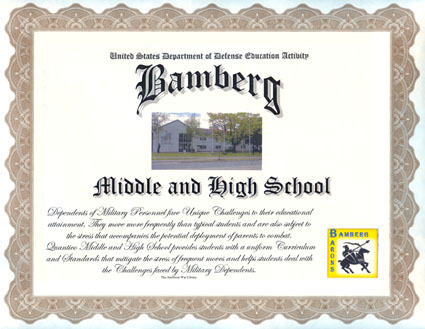 BARREL ROLL OPERATION
Display Recognition Go BATTLE OF DAK TO DISPLAY RECOGNITION Go BATTLE OF FT SUMTER: ISSUE REGULATIONS Go BATTLE OF KASSERINE PASS: ISSUE REGULATIONS Go BATTLE OF ONG THANH SERVICE PERIOD Go BATTLE OF XA CAM MY SERVICE PERIOD Go BAY OF PIGS NATL SECURITY ALERT PERIOD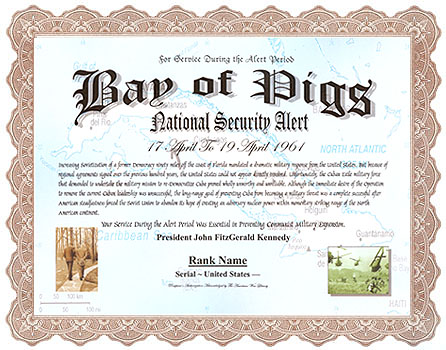 BEIRUT BARRACKS ATTACK SERVICE PERIOD
Display Recognition Go BEN'S GUIDE (3-5):
STATUES AND MEMORIALS
TOMB OF THE UNKNOWNS Go BEST SITE AWARD PARAMETERS
BLASSIE, MICHAEL JOSEPH Go BOLO OPERATION
Display Recognition Go BONUS MARCH II: Bridge 2000


BROWNING AUTOMATIC RIFLE M1918 QUALIFIER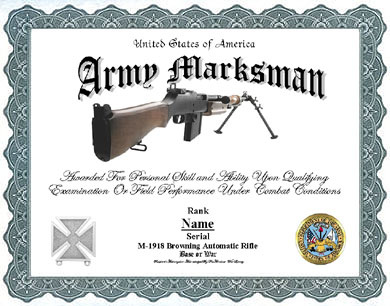 BROWNING MACHINEGUN M1919 QUALIFIER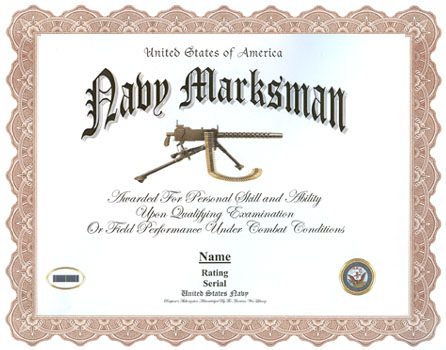 BURIAL OF UNKNOWNS Go CAMP CASEY SERVICE ACKNOWLEDGMENT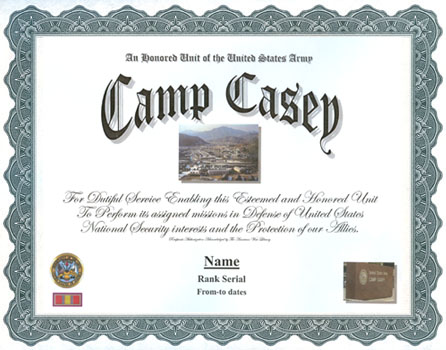 CAMP HOOVER, DANANG SERVICE:
ISSUE REGULATIONS Go CAMP VICTORY, IRAQ SERVICE:
ISSUE REGULATIONS Go CARBINE 30 CALIBER SHOTGUN QUALIFIER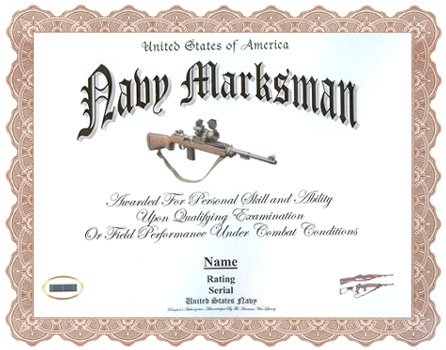 CAVALRY SCOUT (Army)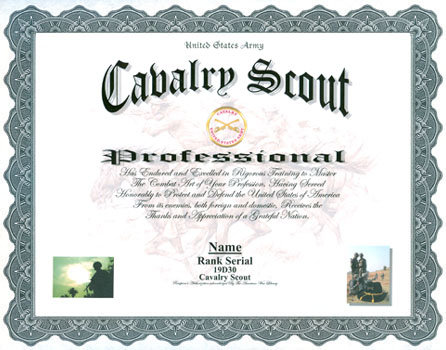 Certificate Of Military Discharge, Replacement Cliffhanger serial movies of the 1940's and 1950's...



Republic Pictures, Columbia Studios... heroes and villains that you grew up watching... COMBAT ACTION BAR, MERCHANT MARINE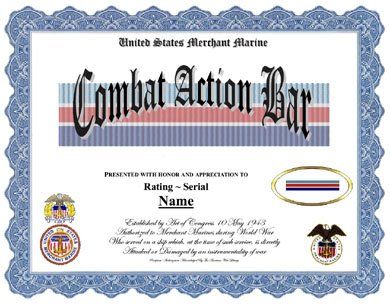 CUBAN READINESS FORCE
(Operation Mongoose)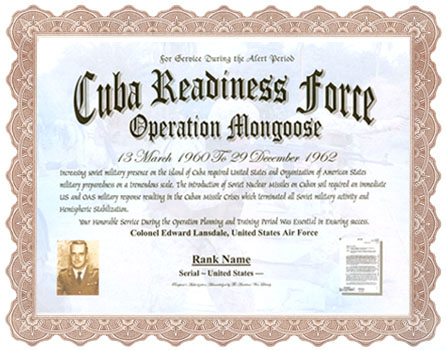 DECEMBER 7TH 1941 SERVICE ACKNOWLEDGMENT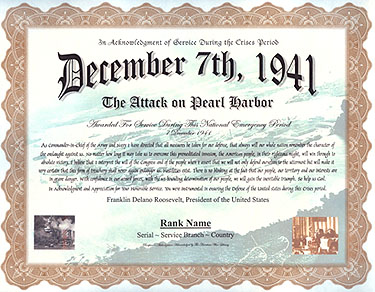 DEEP FREEZE OPERATION
Display Recognition Go DEFENSELINK
TOMB OF THE UNKNOWNS Go EAGLE CLAW OPERATION
Display Recognition Go EAGLE PULL OPERATION
Display Recognition Go EDITORIAL: TOMB OF THE UNKNOWNS
A HEROIC RESISTANCE MAY HAVE
BROUGHT DOWN FLIGHT 93 Go ELLINGTON FIELD SERVICE ACKNOWLEDGMENT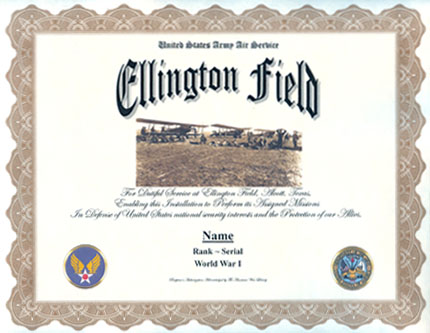 EMAIL ICON CAMPAIGN Go EVIDENCE POINTS TO IDENTITY OF
VIETNAM VETERAN IN TOMB OF UNKNOWNS Go FALL OF THE SOVIET UNION
National Security Alert Service
Display Recognition Go FAMILY WELCOMES HOME FORMER
'UNKNOWN SOLDIER' Go FOREIGN SERVICE ACKNOWLEDGEMENT:
ISSUE REGULATIONS Go FRIENDLY FIRE NOTEBOOK Go FT BLISS SERVICE ACKNOWLEDGMENT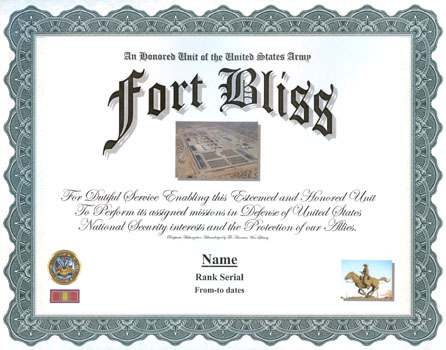 FT BRAGG BASE SERVICE: ISSUE REGULATIONS Go FT JACKSON SERVICE ACKNOWLEDGMENT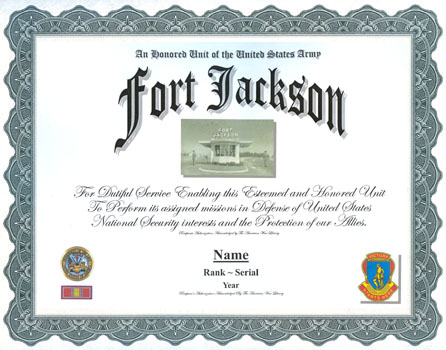 FT LOGAN SERVICE ACKNOWLEDGMENT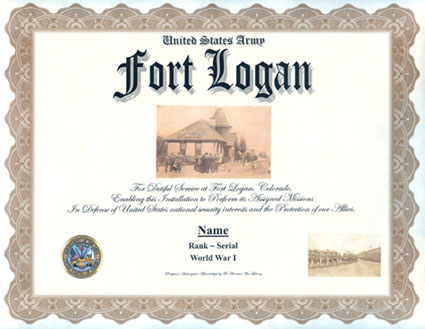 FT SILL SERVICE ACKNOWLEDGMENT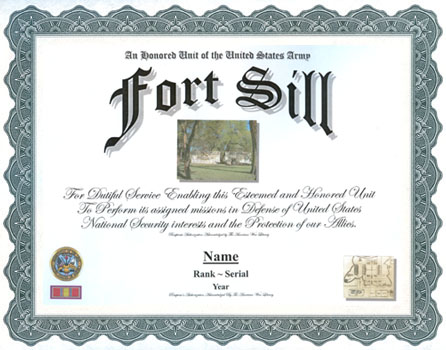 FT STEWART SERVICE ACKNOWLEDGMENT

FULFILLMENT OF MILITARY SERVICE OBLIGATION
ISSUE REGULATIONS Go G.I. Photograph Museum of Honor, Info


GETTING MILITARY AWARDS RETROACTIVE



Making All Medals Apply To All Eras GLOSSARY OF MILITARY TERMS/ABBREVS Go GUAM HIGH SCHOOL ACKNOWLEDGMENT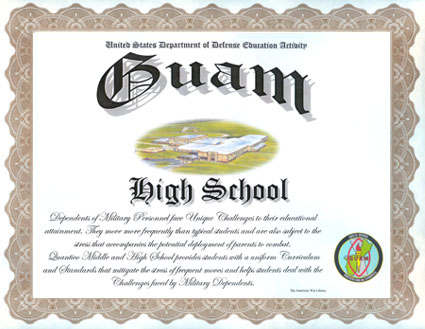 GUAM SERVICE RECOGNITION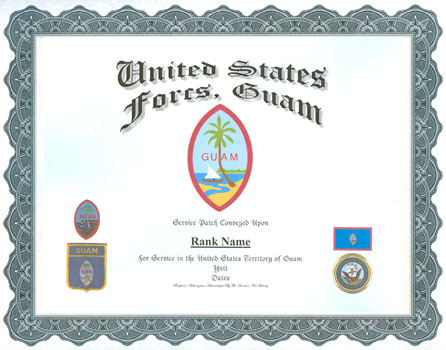 GULF OF TONKIN CRISES
Display Recognition Go HASH MARK SERVICE STRIPES: ISSUE REGULATIONS Go HISTORY OF THE TOMB Go HOMEOFHEROES Go HOMEPAGE BOOKMARK FOR
MILITARY-VETERAN WEBSITES Go HONOR GUARDSMAN SERVICE: ISSUE REGULATIONS Go IF 'DON'T ASK, DON'T TELL' IS ABOLISHED,
SHOULD 'DON'T LIKE, CAN QUIT' BE ESTABLISHED? Go INITIATION OF NUCLEAR DEFENSE SERVIVE PERIOD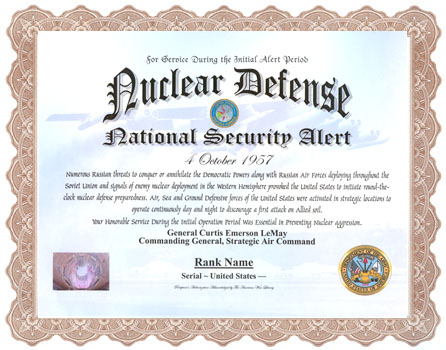 IS A BUDDY LOOKING FOR YOU? Go JUNCTION CITY OPERATION
Display Recognition Go KLINE MILITARY Go KOREAN WAR 60TH ANNIVERSARY:
ISSUE REGULATIONS Go MIA/POW INFORMATION LINKS
MILITARY SPOUSE DISPLAY RECOGNITION Go MILITARY SPOUSE PHOTO MUSEUM Go MULTI-NATIONAL FORCE,
IRAQ SERVICE: ISSUE REGULATIONS Go NATIONAL SECURITY ALERT, 22 NOV 1963
Display Recognition Go NAVAL EXCELLENCE AWARDS: ISSUE REGULATIONS Go NAVY RECRUITER RIBBON: ISSUE REGULATIONS Go ONLINE NEWSHOUR:
KNOWING THE UNKNOWN Go OP CEDAR FALLS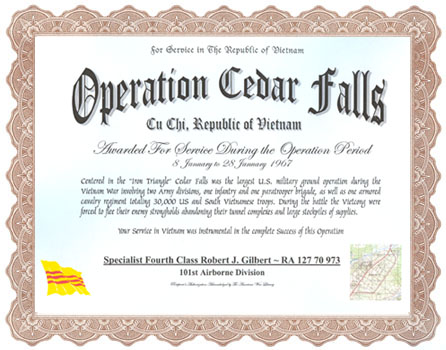 OP SEA DRAGON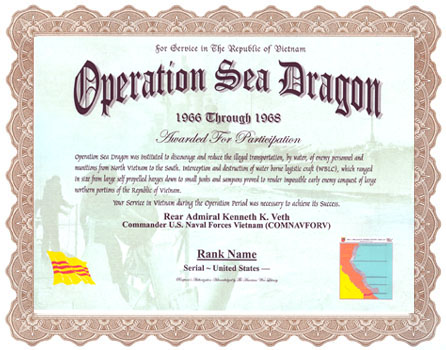 OPERATION BARREL ROLL SERVICE PERIOD Go OPERATION BOLO SERVICE PERIOD Go OPERATION DEEP FREEZE SERVICE PERIOD Go OPERATION DEWEY CANYON SERVICE PERIOD Go OPERATION EAGLE CLAW SERVICE PERIOD Go OPERATION EAGLE PULL SERVICE PERIOD Go OPERATION END SWEEP SERVICE PERIOD Go OPERATION ENHANCE (VIETNAM)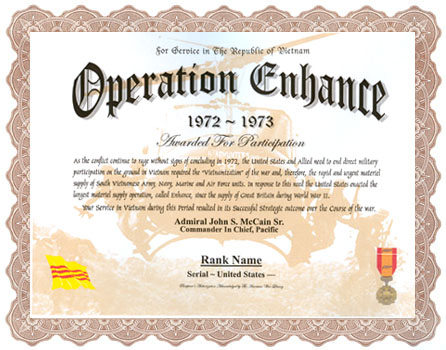 OPERATION FREQUENT WIND PARTICIPATION
SERVICE PERIOD Go OPERATION IRAQI FREEDOM (TERMINATION OF):
ISSUE REGULATIONS Go OPERATION JOINT ENDEAVOR: ISSUE REGULATIONS Go OPERATION JOINT GUARD: ISSUE REGULATIONS Go OPERATION JUNCTION CITY SERVICE PERIOD Go OPERATION JUST CAUSE PARTICIPATION Go OPERATION NOBLE EAGLE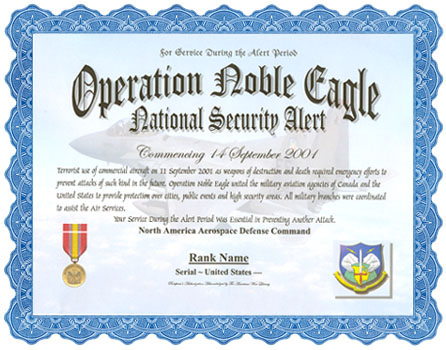 OPERATION OVER HERE
Bringing Home Every American Go OPERATION RETROACTIVE RECOGNITION Go OPERATION RUSH: ISSUE REGULATIONS Go OPERATION SHINY BAYONET SERVICE PERIOD Go OPERATION TIDAL WAVE SERVICE PERIOD Go OPERATION WHEELER/WALLOVA SERVICE PERIOD Go ORDER OF THE BAYONET: ISSUE REGULATIONS Go OVER 71 MILLION LISTINGS
AMERICA'S LARGEST ONLINE
PERSONNEL REGISTRY
Access Info:


PACIFIC AIR COMMAND SERVICE:
ISSUE REGULATIONS Go PILGRIMAGE TO THE
TOMB OF THE UNKNOWNS Go POLLS AND SURVEYS Go PORK CHOP HILL THEATER SERVICE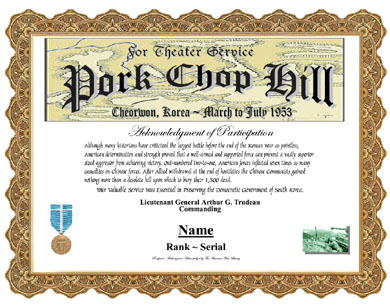 PRESERVING YOUR MILITARY MEDALS
THROUGH YOUR DESCENDANTS Go PURPLE HEART REGISTRY

QUANTICO M&HS SCHOOL ACKNOWLEDGMENT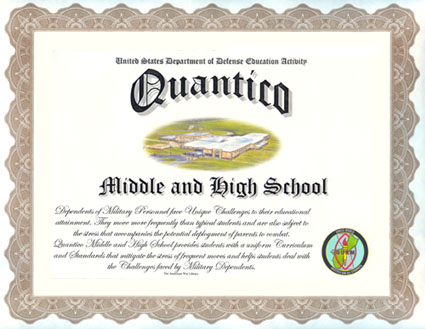 SEABEE PROFESSIONAL Go September 11, 2001
National Security Alert Period/Status
Display Recognition Go SHELLBACK AND
GOLDEN SHELLBACK ACKNOWLEDGEMENT Go SPUTNIK LAUNCH NATIONAL SECURITY ALERT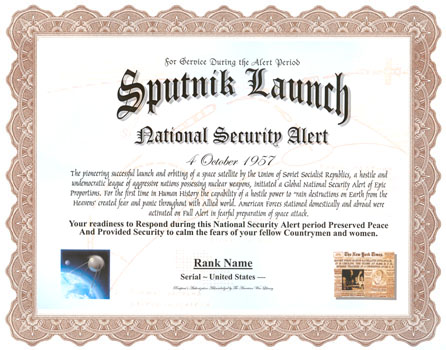 SUEZ CANAL CRISES PERIOD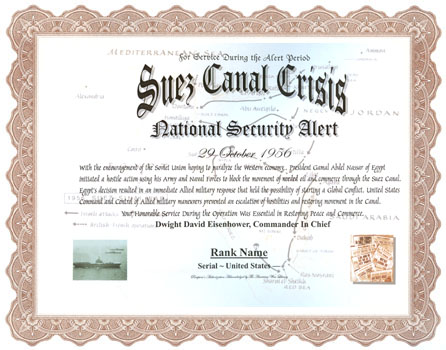 SURRENDER OF GERMANY
THEATER SERVICE ACKNOWLEDGMENT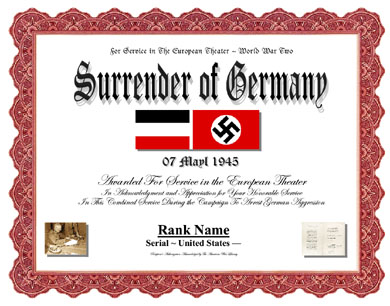 SURRENDER OF JAPAN
THEATER SERVICE ACKNOWLEDGMENT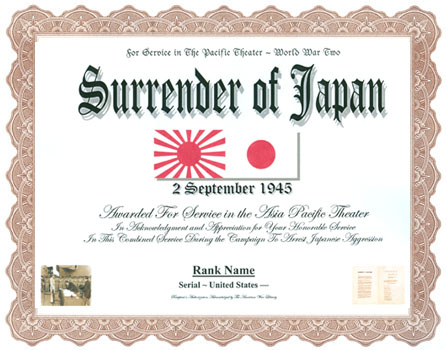 SURVEY: SHOULD THE MEDAL OF HONOR
BE GIVEN TO THE BLASSIE FAMILY Go SURVEY: SHOULD THE TOMB
OF THE UNKNOWNS BE OPENED Go TACTICAL AIR COMMAND SERVICE:
ISSUE REGULATIONS Go TAIWAN STRAIT CRISES SERVICE PERIOD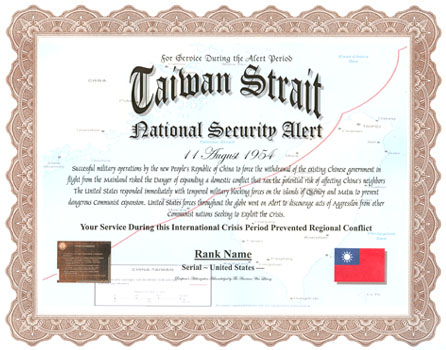 THOMPSON MACHINEGUN M1A1 QUALIFIER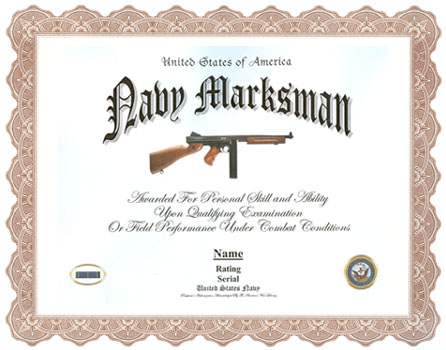 TIDAL WAVE OPERATION
Display Recognition Go TOMB OF THE UNKNOWN SOLDIER
INDEX PAge Go TOMB OF THE UNKNOWN SOLDIERS THE QUARTERMASTER REVIEW Go TOMB OF THE UNKNOWNS AWARDS
500TH TOMB GUARD IDENTIFICATION BADGE Go TOMB OF THE UNKNOWNS, 2/28/98 Go TOMB OF THE UNKNOWNS, 4/17/98 Go TOMB OF THE UNKNOWNS
STILL HAS A MESSAGE Go U2 Crises (Operation OverFlight)
Display Recognition Go U2 CRISES
(OPERATION OVERFLIGHT) SERVICE PERIOD Go UKNOWN SOLDIERS OF
WORLD WAR II AND KOREA Go UNKNOWN SOLDIER, TOMB OF THE Go UNKNOWN SOLDIER, TOMB OF THE
THE COLUMBIA ENCYCLOPEDIA Go URGENT FURY OPERATION
Display Recognition Go US ARMY, ALASKA SERVICE: ISSUE REGULATIONS Go US ARMY, EUROPE SERVICE:
ISSUE REGULATIONS Go USS PUEBLO CRISES PERIOD Go USS Pueblo Crises Period
Display Recognition Go VETERANS DIVIDED ON EXHUMING REMAINS
IN TOMB OF UNKNOWNS Go VIETNAM CRYPT AT TOMB OF THE UNKNOWNS TO REMAIN EMPty Go VIETNAM WAR TOMB OF THE UNKNOWNS:
FACT SHEET Go VUNG RO INCIDENT SERVICE PERIOD Go WINCHESTER MODEL (M)12 QUALIFIER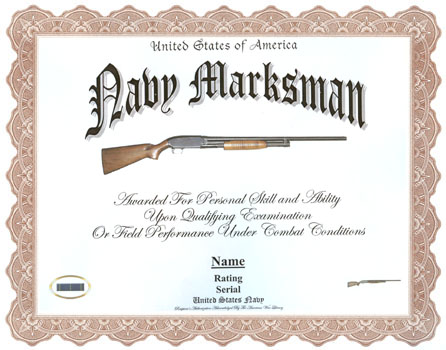 WOLF RUN STUDIO
TOMB OF THE UNKNOWNS NOTECARDS Go WORLDWIDE MILITARY/VETERAN
PERSONNEL REGISTRY/LOCATOR


<!@end> Air Force Achievement Medal
Display Recognition and Hardware Go Air Force Combat Action Medal
Display Recognition and Hardware Go Air Force Combat Readiness
Display Recognition and Hardware Go Air Force Commendation Medal
Display Recognition and Hardware Go Air Force Enlisted Promotion
Display Recognition and Hardware Go Air Force Expeditionary Ribbon
Display Recognition and Hardware Go Air Force Longevity Award
Display Recognition and Hardware Go Air Force Missileman Badge
Display Recognition and Hardware Go Air Force NCO/PME
Display Recognition and Hardware Go Air Force Officer Rank
Display Recognition and Hardware Go Air Force Outstanding Unit Award Rank
Display Recognition and Hardware Go Air Force Overseas Long Tour
Display Recognition and Hardware Go Air Force Overseas Short Tour
Display Recognition and Hardware Go Air Force Professional
Display Recognition and Hardware Go Air Force Recognition Ribbon
Display Recognition and Hardware Go Air Force Reserve Meritorious Service Medal
Display Recognition and Hardware Go Air Force Retirement Lapel Pin
Display Recognition and Hardware Go Air Force Small Arms Expert
Display Recognition and Hardware Go Air Force Training
Display Recognition and Hardware Go Air Medal
Display Recognition and Hardware Go American Campaign Medal
Display Recognition and Hardware Go American Defense Medal
Display Recognition and Hardware Go American Theater Medal
Display Recognition and Hardware Go Amphibious Forces Patch
Display Recognition and Hardware Go Antarctica Service Medal
Display Recognition and Hardware Go Appreciation of Service
Display Recognition and Hardware Go Armed Forces Expeditionary Medal
Display Recognition and Hardware Go Armed Forces Reserve Medal
Display Recognition and Hardware Go Armed Forces Service Medal
Display Recognition and Hardware Go Armed Guard Service
Display Recognition and Hardware Go Army - Marksman, Sharpshooter, Expert
Display Recognition and Hardware Go Army Achievement Medal
Display Recognition and Hardware Go Army Air Corps Service Appreciation
Display Recognition and Hardware Go Army Air Crew Badge
Display Recognition and Hardware Go Army Commendation Medal
Display Recognition and Hardware Go Army Enlisted Rank
Display Recognition and Hardware Go Army Expert Driver/Mechanic/Operator
Display Recognition and Hardware Go Army NCO Professional Development Ribbon
Display Recognition and Hardware Go Army of Occupation Medal
Display Recognition and Hardware Go Army Officer Rank
Display Recognition and Hardware Go Army Overseas Service Bar
Display Recognition and Hardware Go Army Overseas Service Ribbon
Display Recognition and Hardware Go Army Primary Leadership Development Ribbon
Display Recognition and Hardware Go Army Professional
Display Recognition and Hardware Go Army Qualification Badges
Display Recognition and Hardware Go Army Ranger Badge
Display Recognition and Hardware Go Army Reserve Component Achievement Medal
Display Recognition and Hardware Go Army Sea Duty Ribbon
Display Recognition and Hardware Go Army Service Ribbon
Display Recognition and Hardware Go Army Special Forces Badge
Display Recognition and Hardware Go Army Superior Unit Award
Display Recognition and Hardware Go Army Unit Service Acknowledgment/Appreciation
Display Recognition and Hardware Go Army Warrant Officer Rank
Display Recognition and Hardware Go Army, Army Air Expert Badges
Display Recognition and Hardware Go Asia Pacific Campaign Medal
Display Recognition and Hardware Go Austria Occupation Medal
Display Recognition and Hardware Go Battle of the Bulge"
Display Recognition and Hardware Go Battle/Efficiency "E"
Display Recognition and Hardware Go Berlin Airlift Crises Theater
Display Recognition and Hardware Go Bronze Star Medal
Display Recognition and Hardware Go Cavalry Corps, Army Professional
Display Recognition and Hardware Go Chaplain Professional
Display Recognition and Hardware Go China Relief Expedition Medal
Display Recognition and Hardware Go China Service Medal
Display Recognition and Hardware Go China War Memorial Medal
Display Recognition and Hardware Go Civil War Medal
Display Recognition and Hardware Go Civil War, Confederate States Service Acknowledgement
Display Recognition and Hardware Go Coast Guard Achievement Medal
Display Recognition and Hardware Go Coast Guard Arctic Service Medal
Display Recognition and Hardware Go Coast Guard Battle/Efficiency E
Display Recognition and Hardware Go Coast Guard Commandant Letter Of Commendation Medal
Display Recognition and Hardware Go Coast Guard Commendation Medal
Display Recognition and Hardware Go Coast Guard Cutterman Badge Recognition
Display Recognition and Hardware Go Coast Guard Distinguished Service Medal
Display Recognition and Hardware Go Coast Guard Enlisted Promotion
Display Recognition and Hardware Go Coast Guard Expert Rifle
Display Recognition and Hardware Go Coast Guard Expert Rifle
Display Recognition and Hardware Go Coast Guard Honorable Discharge Lapel Pin
Display Recognition and Hardware Go Coast Guard Medal
Display Recognition and Hardware Go Coast Guard Meritorious Team Commendation
Display Recognition and Hardware Go Coast Guard Restricted Duty Ribbon
Display Recognition and Hardware Go Coast Guard Sea Service Ribbon
Display Recognition and Hardware Go Coast Guard Special Operations Service Ribbon
Display Recognition and Hardware Go Coast Guard Station Assignment
Display Recognition and Hardware Go Coast Guard Unit Commendation Ribbon
Display Recognition and Hardware Go Cold War Era
Display Recognition and Hardware Go Combat Action Badge (Army)
Display Recognition and Hardware Go Combat Action Ribbon Information
Display Recognition and Hardware Go Combat Appointment (Battlefield Commission)
Display Recognition and Hardware Go Combat Infantryman Badge
Display Recognition and Hardware Go Combat Jump Parachutist Badge
Display Recognition and Hardware Go Combat Medical Badge
Display Recognition and Hardware Go Combat Spurs
Display Recognition and Hardware Go Cuban Missile Crises Appreciation
Display Recognition and Hardware Go D-Day Participation
Display Recognition and Hardware Go Defense Distinguished Service
Display Recognition and Hardware Go Defense Meritorious Service
Display Recognition and Hardware Go Defense Superior Service
Display Recognition and Hardware Go Discharge
Display Recognition and Hardware Go Distinguished Flying Cross
Display Recognition and Hardware Go Distinguished Service Cross, Army,
Display Recognition and Hardware Go Distinguished Service Medal
Display Recognition and Hardware Go Drill Instructor (USMC)
Display Recognition and Hardware Go Drill Sergeant (Army)
Display Recognition and Hardware Go Engineer Corps, Army Professional
Display Recognition and Hardware Go European, African, Middle East Campaign Medal
Display Recognition and Hardware Go Expert Field Medical Badge
Display Recognition and Hardware Go Expert Infantryman Badge
Display Recognition and Hardware Go Fall of the Soviet Union National Security Alert Service
Display Recognition and Hardware Go Field Artillery Corps, Army Professional
Display Recognition and Hardware Go Fleet Marine Force Ribbon
Display Recognition and Hardware Go Foreign Service Certificate of Acknowledgement
Display Recognition and Hardware Go Free Fall Parachutists Badge
Display Recognition and Hardware Go Gallant Unit Citation (Air Force)
Display Recognition and Hardware Go GED High School Recognition of Completion
Display Recognition and Hardware Go Global War on Terror Era Recogntion
Display Recognition and Hardware Go Global War on Terror Expeditionary Medal
Display Recognition and Hardware Go Global War on Terror Service Medal
Display Recognition and Hardware Go Gold Star Lapel Pin
Display Recognition and Hardware Go Golden Dragon
Display Recognition and Hardware Go Good Conduct Medal
Display Recognition and Hardware Go Gulf Campaign Service (SWASM)
Display Recognition and Hardware Go Gulf of Tonkin Crises
Display Recognition and Hardware Go Gulf War Era Recognition
Display Recognition and Hardware Go Honorable Discharge Lapel Pin, US All Branches (Ruptured Duck)
Display Recognition and Hardware Go Honorable Discharge Lapel Pin, US Navy
Display Recognition and Hardware Go Humanitarian Service
Display Recognition and Hardware Go Infantry Corps, Army Professional
Display Recognition and Hardware Go Iraq Campaign Medal
Display Recognition and Hardware Go Iraq Combat Campaign Credit
Display Recognition and Hardware Go Italy Occupation Medal
Display Recognition and Hardware Go Japan Occupation Medal
Display Recognition and Hardware Go Japanese-American WW2 America Apologizes
Display Recognition and Hardware Go Joint Meritorious Unit Award
Display Recognition and Hardware Go Joint Service Achievement Medal
Display Recognition and Hardware Go Joint Service Commendation Medal
Display Recognition and Hardware Go Jungle Warfare Expert Badge
Display Recognition and Hardware Go Korea Defense Service Medal
Display Recognition and Hardware Go Korea Occupation Medal
Display Recognition and Hardware Go Korea Service Medal (Belgium) for Allied Volunteers
Display Recognition and Hardware Go Korea Service Medal (France) for Allied (U.N.) Personnel
Display Recognition and Hardware Go Korea Service Medal (Korea) for Allied (U.N.) Personnel
Display Recognition and Hardware Go Korea Service Medal (United Nations)
Display Recognition and Hardware Go Korea Service Medal (United States)
Display Recognition and Hardware Go Korean War Combat Campaign Credit
Display Recognition and Hardware Go Korean War Era Recognition
Display Recognition and Hardware Go Kosovo Campaign Medal
Display Recognition and Hardware Go Kuwait Liberation Medal
Display Recognition and Hardware Go Land Navigation Course
Display Recognition and Hardware Go Legion of Merit
Display Recognition and Hardware Go Letter Of Appreciation
Display Recognition and Hardware Go Letter Of Commendation
Display Recognition and Hardware Go Marine Corps Enlisted Rank
Display Recognition and Hardware Go Marine Corps Expeditionary Medal
Display Recognition and Hardware Go Marine Corps Occupation Medal
Display Recognition and Hardware Go Marine Corps Officer Rank
Display Recognition and Hardware Go Marine Corps Overseas Service Ribbon
Display Recognition and Hardware Go Marine Corps Pistol or Rifle Expert Badge
Display Recognition and Hardware Go Marine Corps Pistol or Rifle Marksman Badge
Display Recognition and Hardware Go Marine Corps Pistol or Rifle Sharpshooter Badge
Display Recognition and Hardware Go Marine Corps Recruiting Ribbon
Display Recognition and Hardware Go Marine Corps Security Guard
Display Recognition and Hardware Go Marine Corps Unit Service Acknowledgment/Appreciation
Display Recognition and Hardware Go Marine Corps Warrant Officer Rank
Display Recognition and Hardware Go Mariners Medal
Display Recognition and Hardware Go Marksman, Army
Display Recognition and Hardware Go Medal of Sacrifice, Vietnam War,
Display Recognition and Hardware Go Merchant Marine Atlantic Zone Service Medal
Display Recognition and Hardware Go Merchant Marine Korea War Service Medal
Display Recognition and Hardware Go Merchant Marine Pacific Zone Service Medal
Display Recognition and Hardware Go Merchant Marine Presidential Testimonial Letter Acknowledgment
Display Recognition and Hardware Go Merchant Marine Vietnam War Service Medal
Display Recognition and Hardware Go Merchant Marine World War II Service Medal
Display Recognition and Hardware Go Meritorious Mast
Display Recognition and Hardware Go Meritorious Service Medal
Display Recognition and Hardware Go Meritorious Unit Award (Air Force)
Display Recognition and Hardware Go Meritorious Unit Commendation
Display Recognition and Hardware Go Military Memorial Recognition
Display Recognition and Hardware Go Military Service
Display Recognition and Hardware Go National Defense Service Medal
Display Recognition and Hardware Go National Security Alert, 22 Nov 1963
Display Recognition and Hardware Go NATO Medal
Display Recognition and Hardware Go Naval Armed Guard Service
Display Recognition and Hardware Go Naval Reserve Meritorious Service
Display Recognition and Hardware Go Navy "E"
Display Recognition and Hardware Go Navy Achievement Medal
Display Recognition and Hardware Go Navy Air Crewman
Display Recognition and Hardware Go Navy and Marine Corps Commendation Medal
Display Recognition and Hardware Go Navy and Marine Corps Medal
Display Recognition and Hardware Go Navy and Marine Corps Overseas Service Ribbon
Display Recognition and Hardware Go Navy Battle/Efficiency E
Display Recognition and Hardware Go Navy Commendation Medal
Display Recognition and Hardware Go Navy Cross Medal
Display Recognition and Hardware Go Navy Distinguished Marksman and Pistol Shot
Display Recognition and Hardware Go Navy Distinguished Marksmanship
Display Recognition and Hardware Go Navy Distinguished Pistol Shot
Display Recognition and Hardware Go Navy Distinguished Service Medal
Display Recognition and Hardware Go Navy E
Display Recognition and Hardware Go Navy Enlisted Rank
Display Recognition and Hardware Go Navy Expeditionary Medal
Display Recognition and Hardware Go Navy Honorable Discharge Lapel Pin
Display Recognition and Hardware Go Navy Occupation Medal
Display Recognition and Hardware Go Navy Officer Promotion
Display Recognition and Hardware Go Navy Pistol Expert
Display Recognition and Hardware Go Navy Pistol Marksmanship
Display Recognition and Hardware Go Navy Professional
Display Recognition and Hardware Go Navy Rifle Expert
Display Recognition and Hardware Go Navy Rifle Marksmanship
Display Recognition and Hardware Go Navy Sea Service Ribbon
Display Recognition and Hardware Go Navy Ship/Boat and Unit Display
Display Recognition and Hardware Go Navy Unit Commendation Medal
Display Recognition and Hardware Go NCO Professional (Air Force)
Display Recognition and Hardware Go NCO Professional Development (Army)
Display Recognition and Hardware Go Occupation Service Medal
Display Recognition and Hardware Go Ocean Crossing Display Recognition
Display Recognition and Hardware Go Operation Enduring Freedom
Display Recognition and Hardware Go Operation Iraqi Freedom
Display Recognition and Hardware Go Order of the Combat Spurs
Display Recognition and Hardware Go Organizational Excellence Award (Air Force)
Display Recognition and Hardware Go Outstanding Volunteer Service Medal
Display Recognition and Hardware Go Overseas Service Bar, Army
Display Recognition and Hardware Go Overseas Service Ribbon, Army
Display Recognition and Hardware Go Parachutist Badge
Display Recognition and Hardware Go Parachutist Combat Jump Badge
Display Recognition and Hardware Go Pathfinder Badge (Army)
Display Recognition and Hardware Go Philippine Defense Medal
Display Recognition and Hardware Go Philippine Independence Medal
Display Recognition and Hardware Go Philippine Liberation Medal
Display Recognition and Hardware Go President's Hundred Tab
Display Recognition and Hardware Go Presidential Unit Citation
Display Recognition and Hardware Go Primary Leadership Development Ribbon
Display Recognition and Hardware Go Prisoner of War Medal
Display Recognition and Hardware Go Psychological Operations Medal (Vietnam)
Display Recognition and Hardware Go Purple Heart Medal
Display Recognition and Hardware Go Purple Heart, Wound Chevron
Display Recognition and Hardware Go Radioman Professional, USMC
Display Recognition and Hardware Go Red Ball Express
Display Recognition and Hardware Go Retirement
Display Recognition and Hardware Go Revolutionary War Service Acknowledgement
Display Recognition and Hardware Go Rifleman Professional, USMC
Display Recognition and Hardware Go Ruptured Duck Honorable Discharge Lapel Pin
Display Recognition and Hardware Go Sea Duty Ribbon (Army)
Display Recognition and Hardware Go Selected Marine Corps Reserve Medal
Display Recognition and Hardware Go Sharpshooter, Army
Display Recognition and Hardware Go Shellback and/or Golden Shellback Acknowledgement
Display Recognition and Hardware Go Ship/Boat Service Acknowledgement
Display Recognition and Hardware Go Signal Corps, Army Professional
Display Recognition and Hardware Go Silver Star Medal
Display Recognition and Hardware Go Soldier's Medal
Display Recognition and Hardware Go Southwest Asia Service Medal
Display Recognition and Hardware Go Spanish American War Service (Recognition)
Display Recognition and Hardware Go Stinger Missile Gunner
Display Recognition and Hardware Go Stinger Missile Team Member
Display Recognition and Hardware Go Training Completion
Display Recognition and Hardware Go United Nations Medal
Display Recognition and Hardware Go United Nations Somalia Medal
Display Recognition and Hardware Go United Nations Special Service Medal
Display Recognition and Hardware Go United Nations Yugoslavia Service Medal
Display Recognition and Hardware Go USARV Certificate of Achievement
Display Recognition and Hardware Go Valorous Unit Award
Display Recognition and Hardware Go Vietnam Air Service Medal
Display Recognition and Hardware Go Vietnam Airborne Readiness (Jump Status) Badge
Display Recognition and Hardware Go Vietnam Armed Forces Honor Medal
Display Recognition and Hardware Go Vietnam Campaign Medal
Display Recognition and Hardware Go Vietnam Civil Action Medal
Display Recognition and Hardware Go Vietnam Civilian Service Medal
Display Recognition and Hardware Go Vietnam Combat Campaign Credit
Display Recognition and Hardware Go Vietnam Cross of Gallantry Medal
Display Recognition and Hardware Go Vietnam Lifesaving Medal
Display Recognition and Hardware Go Vietnam Meritorious Service Medal
Display Recognition and Hardware Go Vietnam Naval Service Medal
Display Recognition and Hardware Go Vietnam Parachutist Badge (Vietnam)
Display Recognition and Hardware Go Vietnam Pathfinder Badge
Display Recognition and Hardware Go Vietnam Technical Service Medal
Display Recognition and Hardware Go Vietnam War Era Recognition
Display Recognition and Hardware Go Vietnam War Era Service Appreciation Recognition
Display Recognition and Hardware Go Vietnam War Medal of Sacrifice
Display Recognition and Hardware Go Vietnam War Merchant Marine Service Medal
Display Recognition and Hardware Go Vietnam War Wound Medal
Display Recognition and Hardware Go War of 1812 Service Acknowledgment
Display Recognition and Hardware Go Weapons Qualification, Army
Display Recognition and Hardware Go Women's Army Corps
Display Recognition and Hardware Go World War One (Wound Acknowledgement)
Accolade of the New Chivalry of Humanity
Display Recognition and Hardware Go World War One Victory Medal
Display Recognition and Hardware Go Wound Chevron
Display Recognition and Hardware Go Wound Medal, Vietnam
Display Recognition and Hardware Go WWII Combat Campaign Recognition
Display Recognition and Hardware Go WWII Occupation Medal
Display Recognition and Hardware Go WWII Victory Medal
Display Recognition and Hardware US Go
---